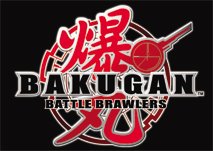 This page is for listing your Bakugan Dimensions ID!
Wikia Username

Bakugan Dimensions Main Username

Other Bakugan Dimensions Usernames

Main Bakugan Team

Server
Fusion Arceus
FusionGold18
helixstriker24; Dharak18; LightningStrike

Pyrus Helix Dragonoid

Pyrus Neo Dragonoid or Lumagrowl

Clear Krakix

James/ BakuHorma
Hormanatar(Doesn't work)
BakuHorma

Pyrus Crimson and Pearl Dharak

Darkus Phosphos

Clear Sabator

Phosphos

Lumagrowl

Dharak

Lyke/ ILikeLyke
ILikeLyke
N/A

Pyrus Crimson and Pearl Dharak

Pyrus Crimson and Pearl Avior

Pyrus Crimson and Pearl Strikeflier

Agent A
Agent AX
N/A

Darkus Dharak

Darkus Aranaut

Haos Viper Helios

Dharak
Lomar/ BakuLomar
Lomar1
N/A
Zacten
Zac10
N/A
Benji/ Benjiboy
Benjiboy
N/A
okniwy
okniwy
N/A

Darkus Viper Helios

Darkus Foxbat

Darkus Wilda

Dharak
Markus793
pecryr
N/A

Pyrus Lumino Drago

Subterra Linehalt

Haos Aranaut

Lumagrowl
Strikeflier
DrPenguin
N/A

Ventus Strikeflier

Ventus Hakapoid

Ventus Dharak

Dharak


Strikeflier
Ad blocker interference detected!
Wikia is a free-to-use site that makes money from advertising. We have a modified experience for viewers using ad blockers

Wikia is not accessible if you've made further modifications. Remove the custom ad blocker rule(s) and the page will load as expected.